SERVICES
Village Medical provides comprehensive medical care to you and your family including:
General medical examinations.
Health assessments.
Travel advice.
Minor surgical procedures e.g. mole removal and other skin lesions.
Cyrotherapy (liquid nitrogen).
Contraceptive advice.
Insurance medical examinations.
Cervical smears, breast examinations.
Prostate examinations.
Referal letters.
Cervical smears.
Immunisations.
Dressings and wound care.
Health assessments and general advice.
Diabetes reviews.
Weight monitoring along with nutritional and lifestyle advice.
Blood pressure tests.
Pregnancy tests.
Blood test results.
Personalised care plans.

Are usually 15 minutes. Please be considerate of other patients. If you have several problems which may require more time than a single appointment allows, you are welcome to book a double appointment. This will carry an additional charge. Please phone for all appointments including emergencies.

Pay staff wages and the expenses of running Village Medical. Payment on the day of consultation is appreciated. Payment can be made by Cash/EFTPOS/Cheque or internet banking. Please ask the receptionist for bank account details. Overdue accounts incur additional fees to cover administrative costs.

Can be arranged for exceptional circumstances. Please discuss with the practice nurses if such a visit is required.

A full range of immunisations are offered for children and adults. These include routine childhood examinations, tetanus boosters, flu injections, shingles injections.
Consultations & Emergencies
We have a modern, well-equiped building with a range of treatment areas to deal with your accident or medical problem quickly and efficiently.

OUR PATIENTS SAY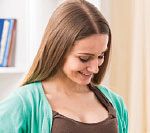 "Great local doctor, good advice and relatively easy to get an appointment if you're a regular."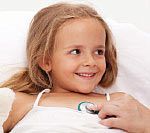 "Amazing doctors who helped and actually listened right from the first appointment, was lucky to get enrolled as they're usually always full due to their great staff."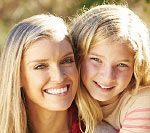 "Love Dr Johansen he is absolutely great with adults and children."